Please open your Bibles to Matthew 13 as we read together aloud, verses nine through 16:
9 "Whoever has ears, let them hear."
10 The disciples came to him and asked, "Why do you speak to the people in parables?"
11 He replied, "Because the knowledge of the secrets of the kingdom of heaven has been given to you, but not to them.
12 Whoever has will be given more, and they will have an abundance. Whoever does not have, even what they have will be taken from them.
13 This is why I speak to them in parables: "Though seeing, they do not see; though hearing, they do not hear or understand.
14 In them is fulfilled the prophecy of Isaiah: " 'You will be ever hearing but never understanding; you will be ever seeing but never perceiving.
15 For this people's heart has become calloused; they hardly hear with their ears, and they have closed their eyes. Otherwise they might see with their eyes, hear with their ears, understand with their hearts and turn, and I would heal them.'
16 But blessed are your eyes because they see, and your ears because they hear.
The age of coronavirus is a bleak time: frustrating, frightening, and often infuriating. We can't reliably sense what will happen next week, let alone a year from now. We'll get through this together – most of us, anyway – and after we do, the time will come to remember.
Each September we wrestle with days of national mourning. On 9/11, this year as every year, we will each experience exhortations to "NEVER FORGET" the simultaneous attacks we sustained against our World Trade Center, our Pentagon, and (in a foiled attempt) a target never revealed. Those events assailed our symbols, challenged our confidence, and changed our lives and culture in immutable ways.
This one will, too.
The scourge of COVID-19, AKA novel coronavirus, is certain to claim at least 25 times the number of Americans killed on 9/11. It has already slaughtered more of us in a season than the Vietcong managed to kill in 18 years of professional military efforts. It will likely kill more than the Korean War. Left unchecked and managed poorly, perhaps more than the Civil War.
I entreat you always to remember those who stepped up at this time in the noblest, most human reaction to community threats, simply saying, "Here I am.

"Send me." (Isaiah 6:8)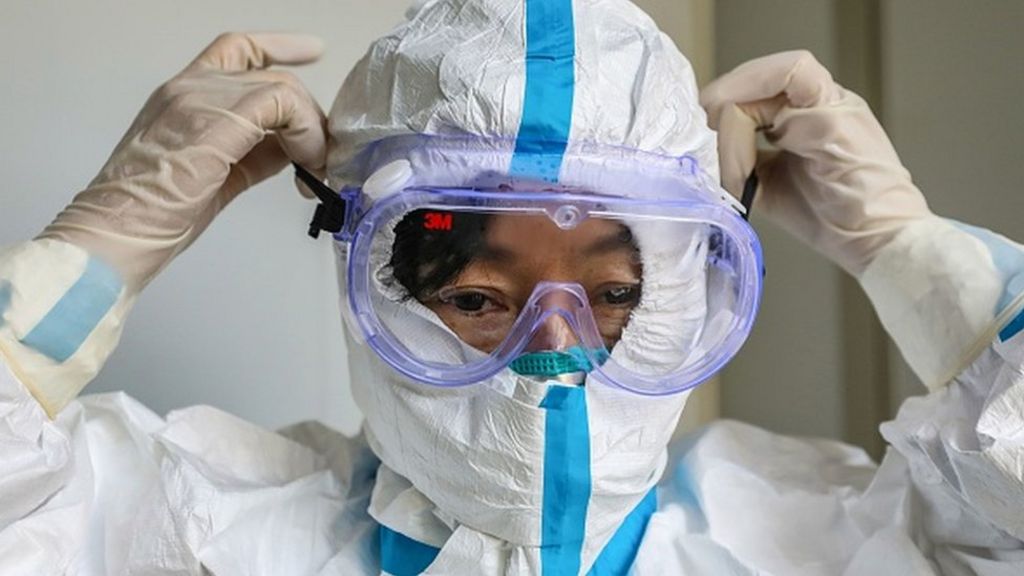 Many of your heroic neighbors worked furiously to stave off a poorly understood, highly lethal adversary, to the benefit of us all. They are the best of us. Those who run to the sound of the guns – be they nurses, epidemiologists, grocery clerks, cops, or postal carriers – have always been the best of us. They deserve, and have earned, our praise. They merit not only our momentary recognition, but perpetual commemoration of their hard work and many sacrifices through this arduous period. Artists and foundrymen, prepare your bronzes now.
Never forget the contributions of others, however. Always remember who led in this crisis – and in which direction.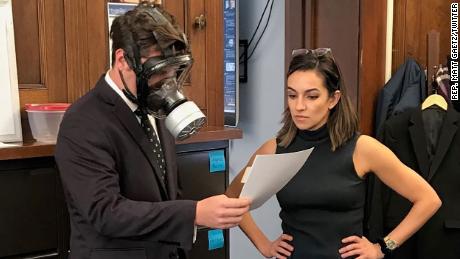 Remember the people who told America there was nothing to fear, even as they dumped their stocks in the wake of secret briefings. You can no more serve both your portfolio and the American people than you can serve both G-d and Mammon. It is a cosmic conflict of interest.
Never forget.
Recall both the pastors who defied closure orders to collect up busloads of tithing penitents; and also those histrionic G-d botherers (often the same men) who swore that COVID-19 could only claim homosexuals, Jews, atheists, and other such ungodly folk. "Beloved," we read in 1 John 4:1, "believe not every spirit, but try the spirits whether they are of God: because many false prophets are gone out into the world."
Quavering with earnestness, those false prophets swore on their Bibles that the global pandemic killing your great uncle Jess, a couple of neighbors and my favorite songwriter was G-d's judgment upon those who failed to tithe enough to the television screen. Let their combines of commerce melt away like the wax of their souls, for verily I say unto you: they are demons who walk among you.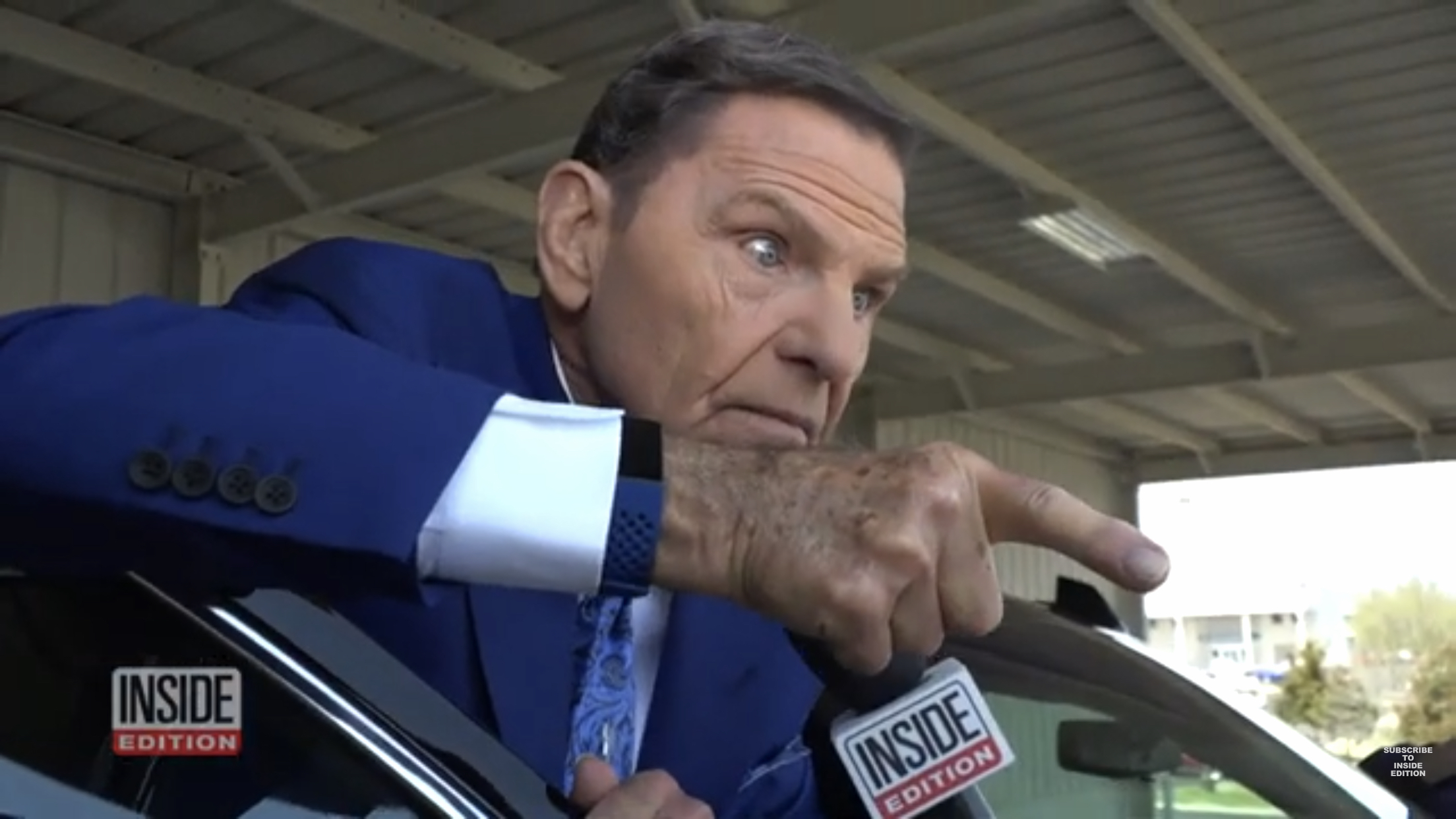 Never forget.
Hold to account the diagnostic wizards who guffawed at the "fake news" of coronavirus, who shook their heads like you were a stupid, panicky sheep while patiently explaining that it was "just the flu."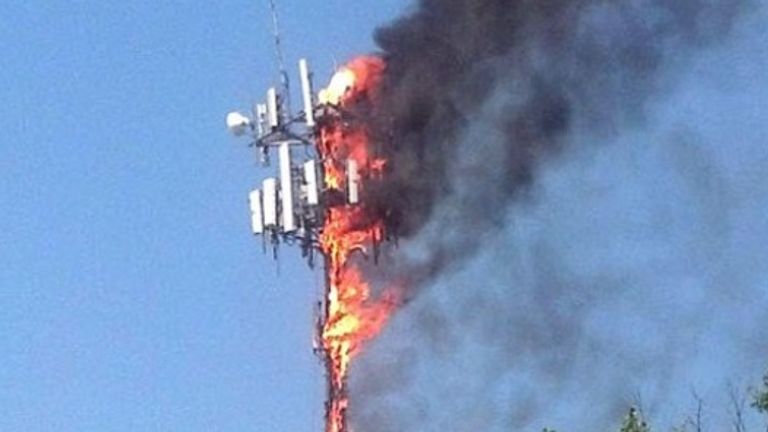 "The fear of the LORD is the beginning of knowledge," Proverbs 1:7 reminds us, "but fools despise wisdom and instruction," so do not simply nod along with the idiot influencers who convinced themselves that smart phones synthesized viruses from chemtrail powder. Stupidity kills.
Never forget.
Likewise, do not excuse the ambitious peddlers who pushed quack remedies for profit and political cover, for they also are demons who frolic through the heartbreak of plague. "Wealth is worthless in the day of wrath, but righteousness delivers from death (Proverbs 11:4)."
The unrighteous, however, deliver only death. When the day comes that we unstack our fallen from refrigerated trucks and exhume their corrupted corpses from graves in public parks, the lion may lie down with the lamb but the fox who roistered through the henhouse will still be licking feathers off his chops.
Never forget.
Recall, until their dying day, the governors who ignored medical advice and sent their constituents cavorting into early graves as they shook their defiant fists at "snowflakes" who valued science above the ideology of personal invulnerability.
"Whoever loves discipline loves knowledge," says Proverbs 12:1, "but whoever hates correction is stupid." Because their pride obtruded against knowledge, many were slain on their account.
Never forget.
Recollect, with verisimilous clarity, the time you received a $1,200 rebate on the $18,000 burden you assumed in girding up a billionaires' economy. Who was saved? It was not you. Your name was not advertised on that check. "Whoever oppresses the poor for his own increase and whoever gives to the rich, both come to poverty (Proverbs 22:16)." Which is to say that a savior may ride humbly on the back of an ass, but an ass rides on the back of the people.
Never forget.
Hasten to educate the boisterous among our countrymen who marched on state houses with rifles; those who plastered their cars with insistent demands that we suffer "the weak" to drown in fearful bedlams of pulmonary clotting, in preference to letting laundromats go out of business. In their zeal to spawn an apocalypse to which they sincerely believed themselves immune, they never met a leader they were unwilling to slander, nor a grandparent they were unwilling to sacrifice to Wall Street.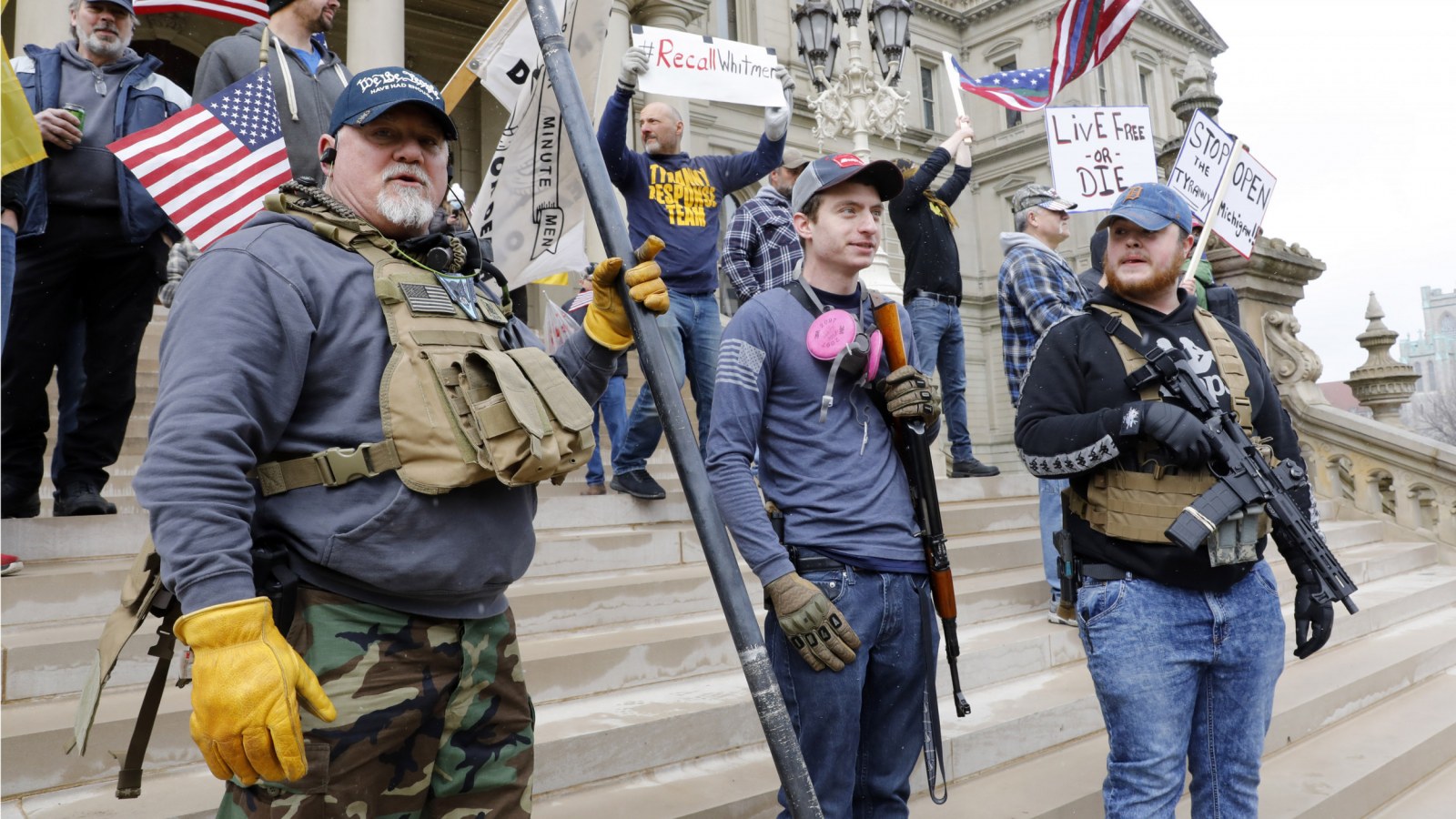 Be not evil as they were evil or selfish after their way, but gentle and insistent upon the path of righteousness, for as Ezekiel reminds us in verse 3:19, "Nevertheless, if thou warn the wicked of his way to turn from it; if he do not turn from his way, he shall die in his iniquity; but thou hast delivered thy soul." They don't understand their roles as useful idiots in the culture wars spawned by billionaires, so make haste to inform them. You may not convince every angry moron, but take care of yourself and the people around you.
Never forget.
Take sound note of those among your fellow Americans who implicitly threatened to shoot you for sheltering in place, in compliance with known best practices yet in defiance of their Astroturfed appeals to "liberty." They claimed all the guns and all the G-d, and your life didn't matter a whit. Jesus may love them, but that doesn't mean sober adults should heed their counsel.
Never forget.
Nor easily excuse the President who consolidated his power while disclaiming the responsibilities of it. Hold onto the truth of him: that he denied the power of the plague; that he ignored professional advice in preference to his own unproven talents; that he prescribed medical treatments that killed Americans; that he prized sparring with the press over offering solutions; that he incited rebellions against state governments; that he declared national medical stockpiles were not for the people; that he gaslighted the public whom he nominally serves; that he gave not a nod to the grief of thousands; that, in the end, he took no responsibility at all.
Throw him down from leadership and all his people with him, for with his power "(h)e walked in the way of the kings of Israel, just as the house of Ahab did (for Ahab's daughter was his wife), and he did evil in the sight of the Lord (2 Chronicles 21:6)."
Pursue no vendettas, no matter how richly deserved by the worst and loudest of American voices. They will suffer as we all will suffer. "Do not gloat when your enemy falls; when they stumble, do not let your heart rejoice (Proverbs 2:17)." Recall that some who screech public stupidity to polish their graven images may also perform private charity to soothe their troubled souls. It is the liberal heart which instructs in forgiveness. Per Proverbs 25:11-12, "A word fitly spoken is like apples of gold in a setting of silver. Like a gold ring or an ornament of gold is a wise reprover to a listening ear."
The reason to recollect misdeeds is never to condemn the miscreants among us, no matter how many of us die on the back of their misbehavior. Rather, our careful accounting is required to judge their trustworthiness rightly. Society records its successes and defeats so that we may judge the ability of our fellow members to lead, and evaluate the credibility of their influence, during times of trouble. Those who fail the tests of integrity and judiciousness become discredited by their own hand. Those who do harm must be removed from power, and restrained from all influence, until they demonstrate learning and progress.
Never forget the heroes. Emulate them in all ways. They inspire every one of us.
Remember also those ignorant, bloviating few who proved themselves crass, cruel, and craven. They teach many of the most important lessons of all. Listen with your ears. Watch with your eyes.

Use your head.
The hearing ear, and the seeing eye, the LORD hath made even both of them. (Proverbs 20:12)